Institute 4 Labor Generosity Workers & Uniforms
Carole France Lung artist / administrator
On Nov. 9, 2016 Frau Fiber made the following pledge:
"I pledge my life to mending America by being a watchful and vigilant community member; peacefully and firmly fighting racism, sexism, and oppression; crafting spaces where all people are welcome; continuing to create change through calls to actions, skill sharing, sewing, and mending; and to persistently persevere in spite of the seemingly futility of it all."
 
Sense this pledge was made, Frau Fiber has engaged hundreds of inhabitants in Elon, North Carolina, Chicago, IL, Long Beach and Los Angeles CA in Mending America. 
 
For PUMP join the Faux Frau's in participating in Mending America Official Communications 2017-202. Faux Frau will provide a communication kit: tech pack, unstitched patch, note card and envelope. Then you give your time to stitch the Mend America Logo on a denim patch and contemplate. As you contemplate and stitch formulate a rant, critique, suggestion or compliment to the official of your choice. Then for inclusion on the blog email a photograph of your patch and who you are sending it to, to fraufiber@gmail.com. Finally mail it and wait for a response.    
Performance date and time:
Saturday, October 14th, 2017,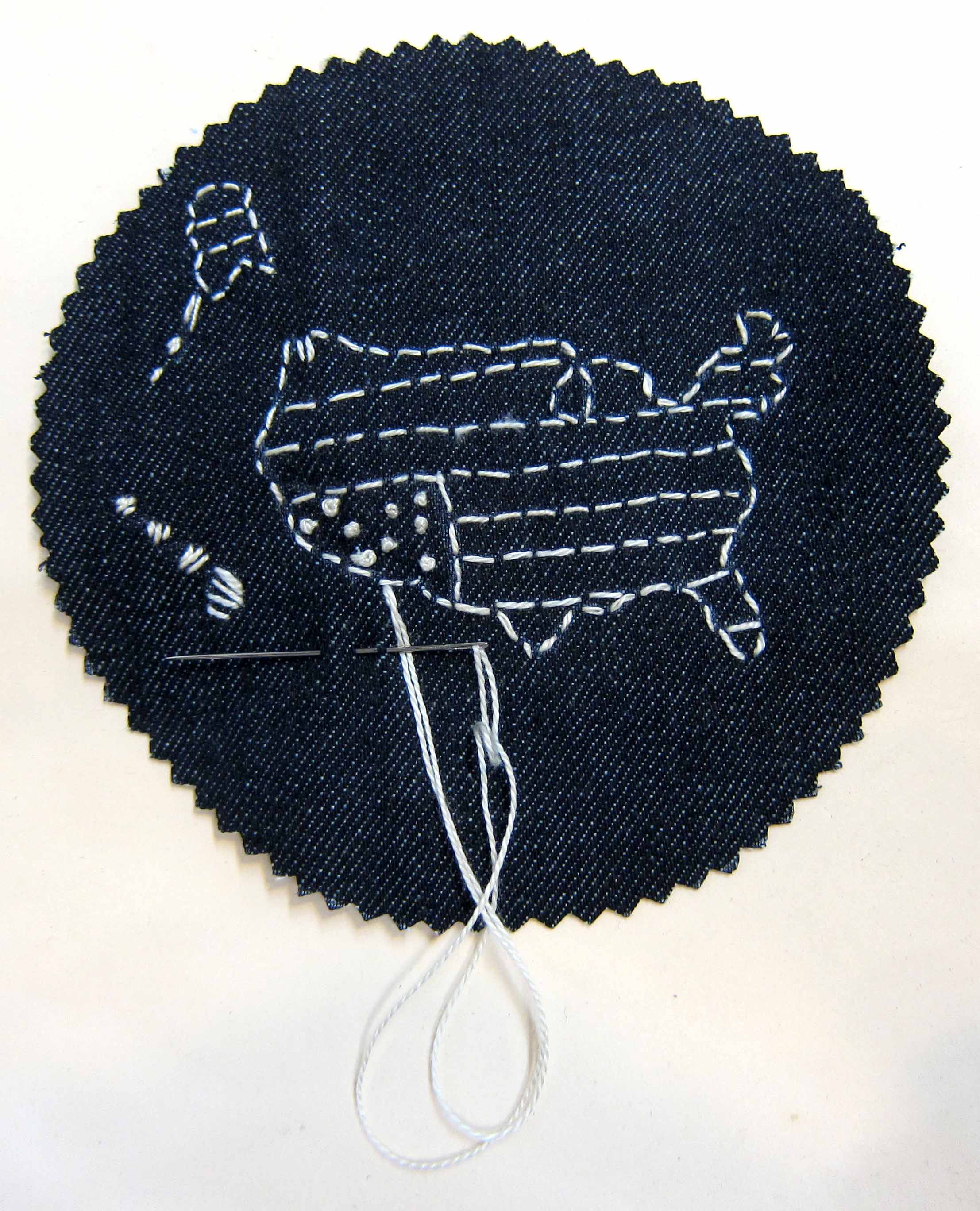 ---
Produced by FLOOD in partnership with: