Karena Massengill
Karena Massengill is an artist working with steel in innovative and unique ways creating personal statements while addressing universal experiences. Her artworks are abstract but still accessible through their visual interpretations.
The installation Ambient Sounds references work Massengill did after first hearing John Cage speak when in art school in Philadelphia at Tyler School of Fine Art, Temple University. His randomness of sounds, used to create music first inspired her Visual Sounds art installations in 1980-81.
Ambient Sounds represents gestures of sounds; lines frozen in steel. Their manifestations evolve into a cacophony of ambient sounds to be heard through our eyes! The lyrical lineage dances like calligraphy incongruously with the toughness of the cold material.
Their seemingly arbitrary placement, varied sizes and thickness of line, reflect our hectic lives awash with stimulation within our environments.
Exhibition Dates:
Saturday, October 7, 2017
to
Saturday, October 21, 2017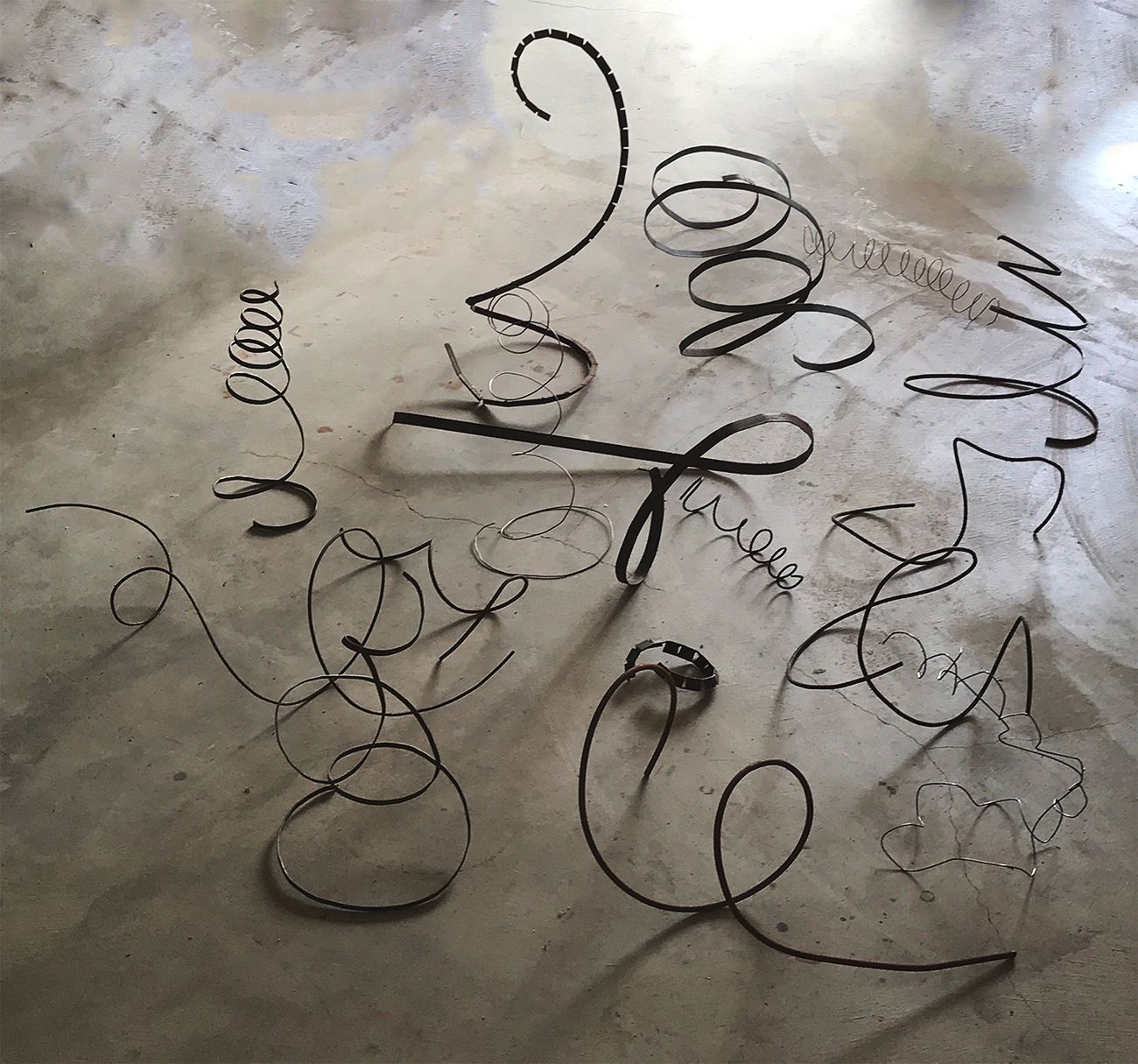 ---
Produced by FLOOD in partnership with: