Ting Zhang & Sahy Uhns
Ting Zhang is originally from Beijing, China, now living in Los Angeles. She is a video designer graduated from CalArts School of Theater Video for Performance in 2016. From 2009 to 2012, she was working in the film industry as a visual effects artist, now she is particularly interested in inventing new forms of digital arts for performance and interactive installation, her work always immerse the audience into unique and uncanny experiences. Her installation Far and Near You and Me is the first prize winner of 2017 EX prize (Electronic experimental arts), and selected to exhibit in JUSTMAD8 Madrid, Spain. Ting Zhang's video design credits include: The Institute of Memory (3D Animation and Video Content) directed by Lars Jan at Under the Radar in NYC and REDCAT in Los Angeles, Sleighting directed by Rachel Ho at Bootleg Los Angeles, FMX Festival de México: Life is a Dream directed by Claudio Valdés Kuri. As a visual effects artist, the feature films that she participated in are: I am No.4 by Dreamworks, Boardwalk Empire by HBO, The Pacific by HBO Films (63rd Emmy Visual Effects Award).
Far and Near, You and Me is about the beauty of the constant choices that we all make when we are in front of each other, what we choose to cover and what we reveal. It represents a personal understanding about the beauty of distance between people and the way we interact with each other. It reminds us that we have met so many people from all over the world. We all come from different cultures, have different nationalities, skin colors and languages. It is about meeting and forgetting, the memories of those people in our lives.
Exhibition Dates:
Saturday, October 7, 2017
to
Saturday, October 21, 2017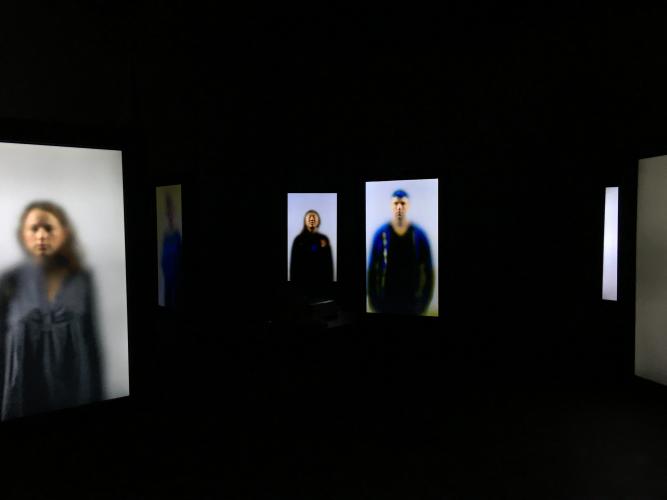 ---
Produced by FLOOD in partnership with: