Beck and Col Stafford
Los Angeles-based artists Beck and Col Stafford use humor and chaos to examine the crisis of human exceptionalism. Through costume-based performance and video, their work explores alternate universes populated with monsters who obsess over humanity and emulate its dominant attributes. Within these universes, Beck and Col analyze humanity's construction of sexualized, racialized and naturalized others. By removing human attributes, they shift focus from hyper-individualism to a post-anthropocentric perspective, rejecting the view of humanity as the basic unit of reference for knowing the subject.
Chess is widely regarded as an intellectual game, and often used as inspiration in cerebral artworks. This is checkers. Frost Bite! Frost Bite! originated as a short film featuring a game of checkers. Frost Bite! Frost Bite!, a performance in three acts, is an extension of that film. The first is a satire of fascist militaristic displays of power, self-regulation, punishment, and torture. The following act is an improvisational dance by a mercurial creature. The third act is a violent, slapstick battle between the last two remaining pieces on the board.
Frost Bite! Frost Bite! will be performed on the opening night and also run as an installation through the course of the exhibit.
Exhibition Dates:
Saturday, October 7, 2017
to
Saturday, October 21, 2017
Performance date and time:
Saturday, October 7th, 2017, 8:30 PM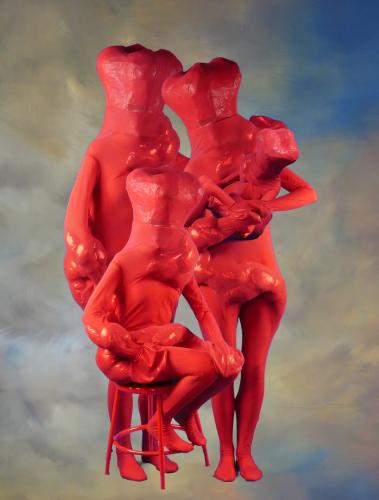 ---
Produced by FLOOD in partnership with: