Kiyomi Fukui
Kiyomi Fukui is a Japanese-American artist who lives and works in Long Beach, CA. Recent exhibitions include Poetics of Relation, DAC Gallery, Los Angeles, CA; Thread, El Camino Art Gallery, Torrance, CA; and Bloom Polylogue, Gallery 211, Santa Ana, CA. She received an MFA in Printmaking from California State University Long Beach and a BFA in Graphic Design from La Sierra University. In addition to producing print-based artwork, Kiyomi also practices participatory performance and fiber arts, such as tatting and crocheting. At the core of her practice is an attempt to capture transient intimacy, irrespective of media.
In Kiyomi Fukui's Apologetic Garden, guests are invited to write a letter of apology to whomever they wish, including themselves. Letters will be placed in an envelope along with a seed, and then planted in a special garden bed from which a garden will grow. This is an exercise in reconciliation--meant to help allow us to forgive others, as well as producing a more verdant life for ourselves.
Kiyomi Fukui is part of Michael Nannery's Mind Games – Group Exhibition.
Performance date and time:
Saturday, October 21st, 2017,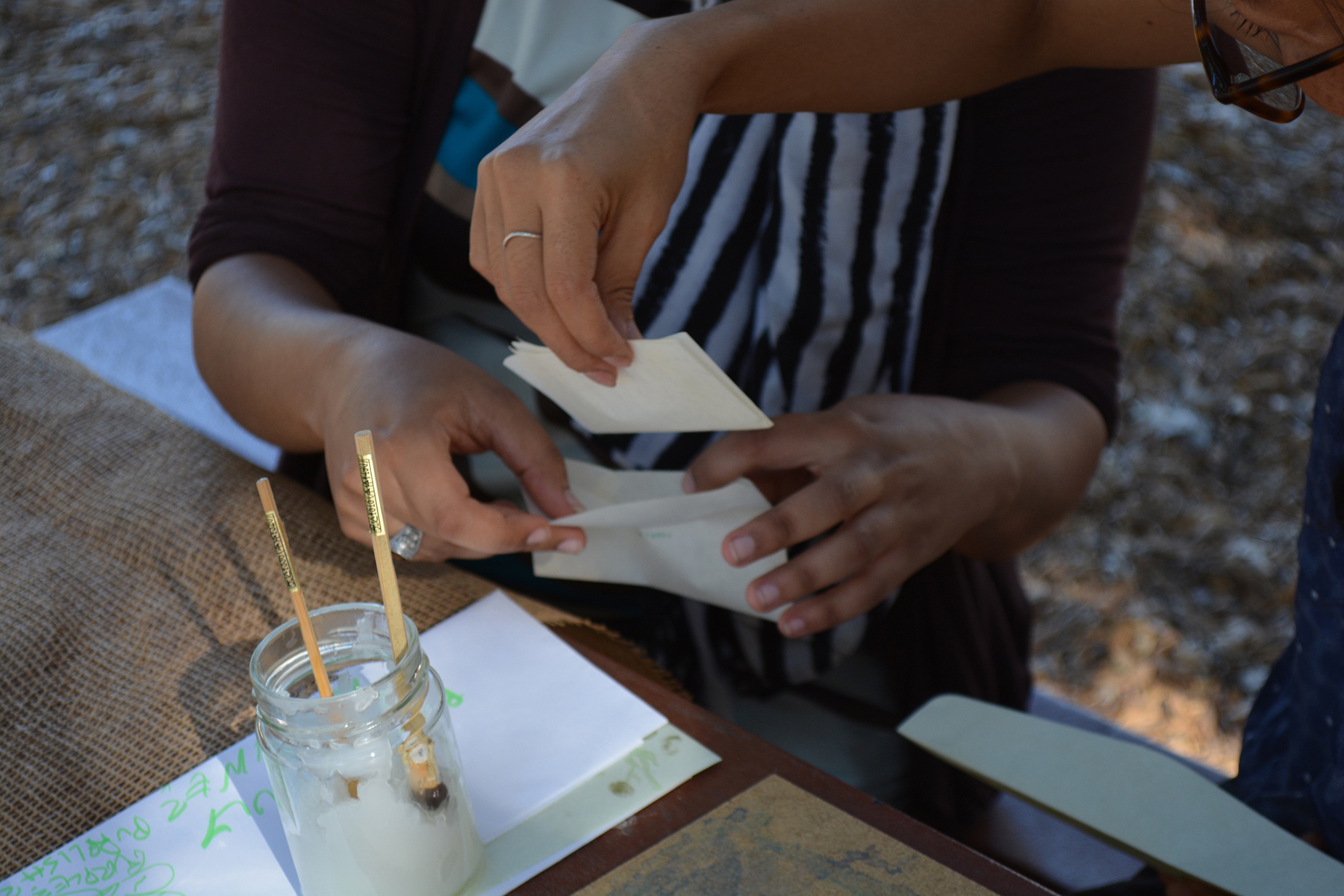 ---
Produced by FLOOD in partnership with: