Mimi Haddon
Mimi Haddon uses fiber sculpture as a tool to express the theme of invasion. She prefers to show her work outside of the gallery walls and in public or unexpected locations and enjoys the freedom of responding to spaces not normally reserved for artistically charged notions. Through her use of color, light and awkward body references, she infuses a sense of humor into her creature-like sculptures. She attributes her fascination with combining humor and post-apocalyptic themes to the many thousands of hours watching I Love Lucy and Twilight Zone reruns as a child. Recently she has been creating costumes for Heidi Duckler Dance Company including for the performance, "The Enormous Wound" with Toogie Barcelo and for "Back in Circulation", performed at The Brand Library and the West Hollywood Library. She is currently the Fiber Artist in Residence at Dolan-Group, a community minded clothing company, combining craft – fashion – and community awareness. She also teaches workshops regularly at The Craft and Folk Art Museum. She will graduate with an MFA in Fiber Art from CSULB in December 2017.
Mimi Haddon encompassing site-specific installation is formed out of repurposed material, addressing notions of production, space, waste, and accessibility.  Recycled materials are cut, folded, and reshaped offering dimensionality and life to the space they inhabit.
Mimi Haddon is part of Michael Nannery's Mind Games – Group Exhibition.
Performance date and time:
Saturday, October 21st, 2017,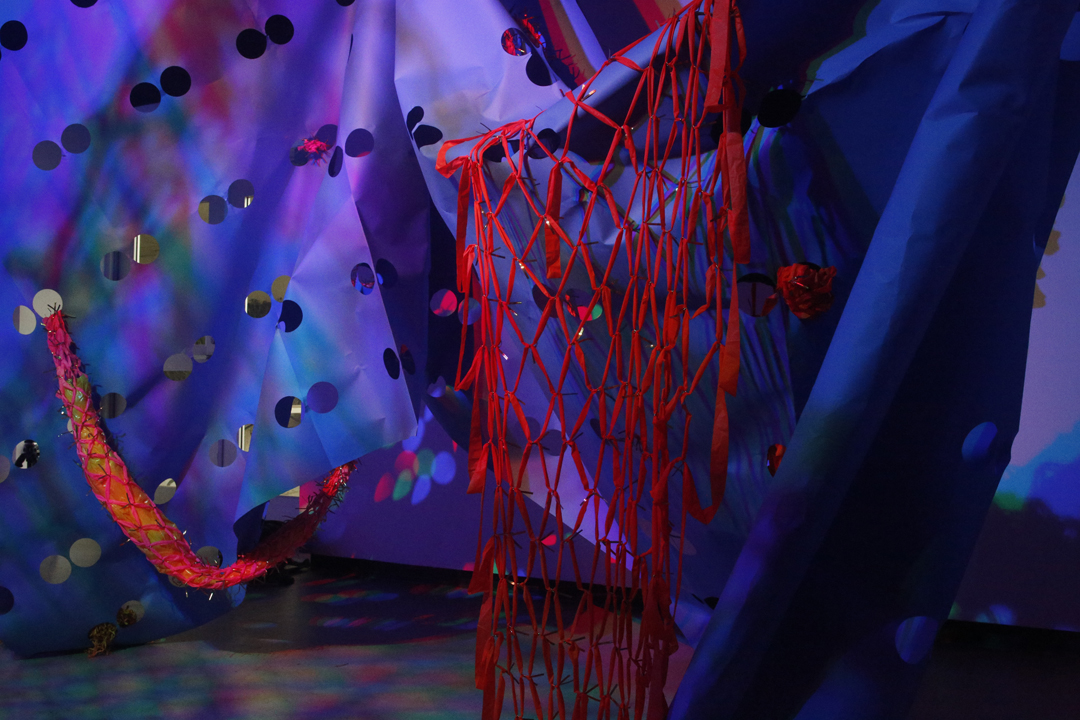 ---
Produced by FLOOD in partnership with: