Common Sense
"Common Senses", an original aural and visual concept by Martin Espino, explores the 5 Senses by performing ambient and groove oriented music along with Video Digital Artist, William Almas and Cinematographer, Ivan Cordeiro. The three artists will interpret the senses around Eating and Food, of Taste and Smell and also incorporate the Sounds of various restaurants, local eateries, chefs. The artists seek to use all of the other sense, through their performance, to inspire cravings for food. PUMP Patrons are invited to participate on instruments provided by the artists.
Martin Espino has been composting and performing both traditional to experimental music for at least 50 years, focusing on Ancient Mexico. He has performed and toured with musicians from all over the world and at venues like L.A. Philharmonic, in motion picture soundtracks and theatrical works as well as pre-schoolers and cultural events. He is teaches at grade schools, colleges and libraries. He also works as an instruments craftsman.
William Almas began his adventure in the visual arts as a painter. His large scale portraits gave way to mixed media explorations. Faced with the daunting task of storing the fruits of his labors and with the advent of the home computer revolution William upgraded his skill set to digital imagery. This made his life simpler on his day job and offered an opportunity to see what could be done in the virtual environment. Starting by re-imagining his paintings with wild variations of saturated color Almas then moved into the realm of video production. His wild multi-layered "Retina-Burning" visuals have graced screens, walls, buildings, even shrubs in support of performers such as phog masheeen, Martin Espino, Skunk Puppet and Magic Bullet Theory.
Performance date and time:
Saturday, October 21st, 2017,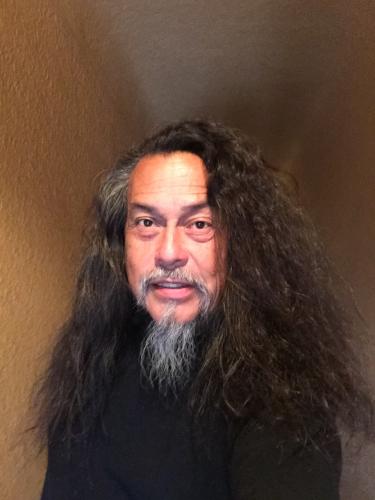 ---
Produced by FLOOD in partnership with: