Rob Brown and Davy Sumner
Rob Brown and Davy Sumner, both artists and sound engineers, will create a soundtrack for the basement of the Icehouse expanding upon the natural reverberation of sound in the space by emphasizing time, space, tempo, and the experience of moving through both simultaneously.
Rob Brown is a visual and sound artist who lives in Santa Ana, California. He was born in 1981 in Joplin, Missouri and grew up in Reno, Nevada. His practice includes drawing, printmaking, painting and sound installation. His current work deals with ideas of systems, structure, logic and perception. He employs processed and synthesized sound/video alongside prints and drawings. These works are often realized through a set of self-defined parameters which come from personal research and interests. Rob received his MFA in Studio Art Printmaking from California State University Long Beach in 2013.
Davy Sumner is an installation artist, experimental musician, percussionist, sound engineer, maker, and educator in Los Angeles, CA. He creative works are spawned out of noise, physics, biology, and society, often utilizing sound spatialization, feedback-based systems, auditory illusions, chaos, and original electronics and circuits as key elements his work. Davy specializes in imagining and fabricating custom technologies and homemade devices that become animated, unstable, and unpredictable when introduced to the physical world. Davy earned his Bachelor's in Music Composition from the University of Wisconsin-Eau Claire and his MFA in Experimental Sound Practices from CalArts, where he studied with Mark Trayle, Scott Cazan, and Amy Knoles.
Rob Brown and Davy Sumner are part of Michael Nannery's Mind Games – Group Exhibition.
Performance date and time:
Saturday, October 21st, 2017,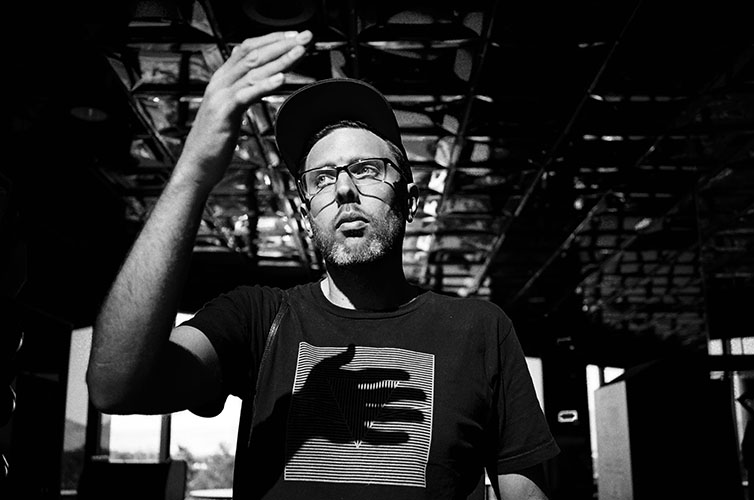 ---
Produced by FLOOD in partnership with: